Scroll down the page or Click Link for information on MyLynn's foals for sale at our Ranch.


1998 APHA Black Overo Mare 


15+ hands.  Pictured above in a lesson with 10 year old student.  Smoothest riding mare on our place.  Pretty and elegant with great disposition and bloodlines.

Shown by young girl as a 3 year old.

She has been used as a lesson horse, and has been ridden by Novice, Youth, and Intermediate riders.

Used for trail riding, english, western, barrels, poles.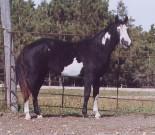 BlackJacks Dandy



Jacks Jingles






Miss Easy Camp
Jingle Bell Rock







Mr Rocket Bull



Rockette B






unknown






Little Doc Mose



Moon Dell






Troff's Mitzi






Im On Fire



Blue Sparkler






Mini Blaze








Prices, photos, & other information may not be current.  Contact us for details on on any horse you have an interest

Biebers Trooper

2006 Black Tobiano Stud Colt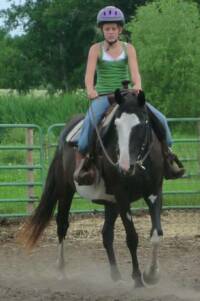 2004 Bay Tobiano Filly

Biebers Silver Robin

Biebers MyTaco

2005 Black Stud Colt

5/28/05