Biebers Silver Tanner

2004 Buckskin Gelding

5/21/04

Scroll down the page or Click Link for information on Flow's foals for sale at our Ranch.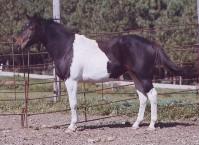 Well broke.  Fantastic mare with great bloodlines.  Show experience.

Close to 16H.







Cherokee Siemon



RW The Rock






Miss Calif Bar
Mardelle Siemon








Fly Skip Fly



Dixon Fly






Nurse's Stockings






Ridan



Sippin Good






Eleuthera
Flowing Grace (JC)







Greek Island



With Grace






La Cinta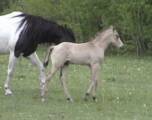 PERFORMANCE HORSES WITH ATHLETIC ABILITY AND GREAT DISPOSITION



Prices, photos, & other information may not be current.  Contact us for details on on any horse you have an interest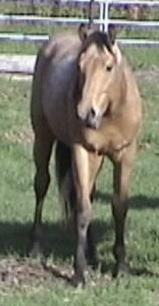 EE - Homozygous for Black - so when crossed with Major her Foals should also be Homozygous for Black

Biebers Xena

2007 Black Tobiano Filly

3/19/07

As Both  her Sire and Dam are Homozygous for Black - she should be also.  She could also be homozygous for Tobiano.